In my previous post i showed you "
How to sign an Unsigned App
". In this post i will show you how to Hack your symbian smartphone and install any games and softwares to your phone. This is a very simple and Easy hack. I also hacked my Phone using this.
NOTE: This Procedure Works with Nokia S60v5, Nokia S60v3, Anna & Belle Version Phones.
Here is the Step by Step Guide:
Requirements:
You will need these 3 software to Hack your Phone. Click to Download.
Procedure:
Now you have downloaded the 3 apps above, so you need to install "Norton Symbian Hack" to your phone and follow the procedure.
After you installed first app from above list, Launch the application and
Go to Options -> Antivirus ->Quarantine list. And you'll see some files listed there. Then Go To
Options -> Restore All. You will ask to confirmation, Click Yes.
See the images below for easy understanding on this step.
2. Now, after you restored all Quarantine items,Exit the app and
Go to Settings -> App Manager -> Installed apps
. And Uninstall Application named "Symantec Symbian Hack".
3. Now, Install the second application provided above named Rom Patcher. Then Launch the application and
you'll
see 2 items listed there.
Now go to Options -> All Patches -> Apply And Then Options -> Add to Auto For Both.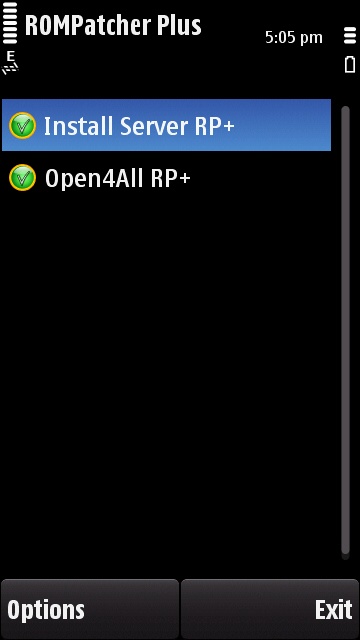 Note :
If you're getting error like Red icon on rompatcher Then Download this file "
InstallServers
" and read the R
eadme
file and find the appropriate file for your phone and copy the file Installserver.exe to
C:/sys/bin
. (Only if you getting errors on RomPatcher.)
4. Now we need to delete folder
C:/Shared
from phone, But the default file manager
doesn't
allow us to delete it. So we need another file manager called Y-Browser to delete it. It's provided in download link above on 1st step. After download install it and Launch Y-Browser and delete the folder
C:/Shared
from it.
5. After done all this steps, Restart your mobile, Just for refresh it.
That's it! Now you can install any kind of app & games in your symbian S60v5 mobile.
NOTE:
If you are getting any kind of problem while following this procedure OR any link is broken please let us know we will change it.

Share this with your friends with this Shorten Link. [ http://bit.ly/symbian-hack ]